Live Dream Catcher Review
Live Dream Catcher is an award-winning
Evolution Gaming
room that launched in 2017. The game combines two elements: a big money-spinning wheel and a live dealer. Players bet on where the wheel will stop from six possible outcomes. A 2x multiplier and 7x multiplier segment add significant payout potential.
The game has exploded with popularity in the past year - with players reveling in the interactive game show like experience. Dream Catcher bonus codes, in particular, have become highly sought after. These bonuses allow you to see why the room has won so much critical acclaim.
How to play Live Dream Catcher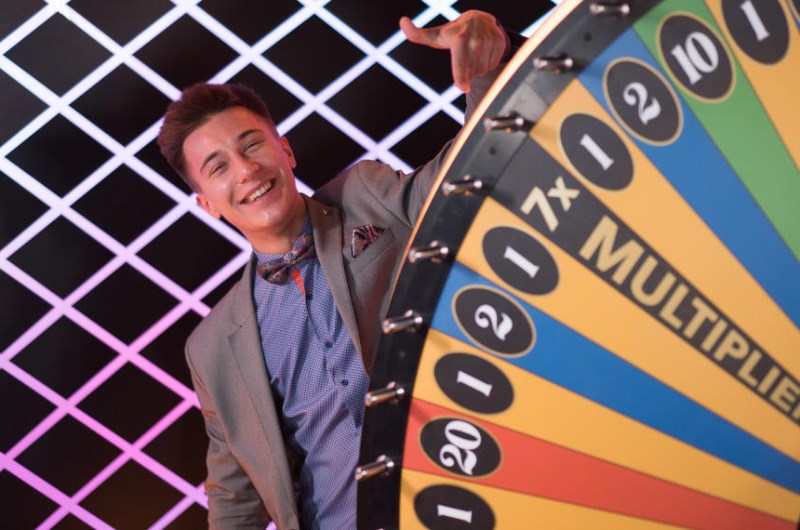 The great aspect of this casino game is its relatively easy learning curve. There are two main components; the betting area and the spinning wheel. Like Roulette, each area of the wheel corresponds to a betting option in the betting area.
To play a game, place your chips on where you think the wheel will stop. You don't have to restrict yourself to one option either - you can cover your bases by betting on many positions.
The payout odds depend on where you have placed your bets. There are six positions in total: you can bet on the number 1, 2, 5, 10, 20 or 40. These numbers are not for show either - they also correlate to the rewards you could win.
Betting on the 2, for example, will multiply your bet by 2x. Betting on the 40 will mean your spin is multiplied by 40x. The value of the positions also dictates their frequency on the wheel.
The 40x segment, for example, is the rarest bet available with only one segment. The 1x segment is the most common with a total of 23 segments.
If the wheel stops on a multiplier, then prepare yourself for a potential big win. Any bets on the wheel will be held in place and the wheel is spun once again. Whatever number the wheel lands on will be multiplied by the previous multiplier.
Action gets interesting if the wheel lands on consecutive multiplier segments. And this is due to the multipliers stacking - increasing the payout potential even further.
Let's say you bet on the 40 segment and land a 7x multiplier - this will increase the payout of the 40 segment to 280x. If you land another 7x multiplier after - then that segment will be worth an incredible 1960x.
Live Dream Catcher free spins are an excellent way to experience the game for yourself. A welcome offer like this gives you plenty of opportunities to play bonus spins.
Segment & Multiplier Bonus Payouts
Like most Evolution live dealer games, Dream Catcher is relatively easy to just pick up and play.Knowing the payouts of the segments is simple; the number on the segment tell you how much your total bet will be multiplied by. The ratio of the segments is as follows:

| Wheel Number | Number of Segments | Payout | Strategy |
| --- | --- | --- | --- |
| 1 | 23 | 1 to 1 | The highest chance of a win, but the lowest payout potential. Stick with this one if you want a relatively safe game. |
| 2 | 15 | 2 to 1 | This is the number where you should start considering the spread strategy. By betting on several other numbers, you can cover more of the wheel for high value pays. |
| 5 | 7 | 5 to 1 | If you want to focus on 5 and up, then you may want to consider a spread strategy where you bet on several other numbers. You could be lucky and land one of the bigger paying segments like 20 or 40. |
| 10 | 4 | 10 to 1 | Combine 10 with other high value segments in a spread strategy to cover more bases. |
| 20 | 2 | 20 to 1 | A spread strategy combining bets placed on 10, 20 and 40 can work wonders when combined with the multipliers. |
| 40 | 1 | 40 to 1 | A high risk - high reward number. When combined with a multiplier - the payouts can be astronomical. Consider a spread strategy with other numbers. We wouldn't advise betting on this number alone due to its rarity. |
| 2x | 1 | Multiplies bet segments by 2x, stacks with other multipliers | The optimal strategy for either multiplier number is a spreading one - this way you have more potential to land the multiplier win. |
| 7x | 1 | Multiplies bet segments by 7x, stacks with other multipliers | See above - only this time we recommend holding on to your set. Especially if you land two of these lucrative segments in a row! |
Live Dream Catcher Free Spins Strategy & Tips
On a first glance, you could compare this wheel spinning game to something like online roulette. Both games feature spinning wheels and betting areas - and that means the potential for elaborate strategy.
But unfortunately, this
live dealer casino
game is far too random for roulette style strategy. A recommended approach is a slow and steady one. Placing bets on the common segments like 1, 2 or 5 should allow you to land regular wins.
But if you want to really take advantages of the multiplier segments, then you will want to consider a spread strategy. With this play style, you make several bets on several different wheel segments at the same time.
A common method is to place concurrent bets on segments 5, 10, 20 and 40. This way if you do land a multiplier, you have covered the biggest pays on the board. And if you are lucky enough to land two multipliers in a row, then you will be happy you adopted a spread bet style.
We advise against basing your strategy on solely the 20 or 40 segment. These are the rarest of all available segments - only featuring twice and once on the wheel respectively. While they do offer the best payout potential (especially when combined with a multiplier) you could be waiting a long time for a win.
Consider combining the pair or adding more segments into the mix to give you even more wheel coverage.
If you enjoy viewing statistics and finding out the results of each spin, then you are given a historical view of the past 24 spins. But the usefulness of this information is questionable. Due to the random nature mentioned before, these details can't help you predict the outcome of the next spin.
Graphics and Theme
This live experience seems to be based on classic game shows. And like those shows, this Evolution room oozes entertainment factor.
The studio is stylish and decorated with hundreds of lights. But nothing can distract from the spinning wheel, which takes up focal position in the center of the room.

The live dealer is also worthy of a mention - complimenting the wheel action with a charismatic and entertaining approach.
What we love most about the room is how much the dealer actually interacts with the chat. It's almost like watching a live stream - except there's the potential to win real money.
If you are familiar with the multi-camera setup of games like
Immersive Roulette
then you will know what to expect here. Every spin and stop of the wheel is captured in high definition detail. If you can claim a Live Dream Catcher signup bonus to experience this game, then you certainly won't regret it.
Mobile & Tablet
Want to enjoy the wheel spinning thrills out and about? Then you will want to pull out your smartphone or tablet device. You can play the game with no need for extra software or downloads.
Simply head to Mayfair Casino in your mobile web browser and start playing. You would think that a smaller screen would pose problems with placing bets in the bet area. But the touch controls are incredibly responsive.
Payout Potential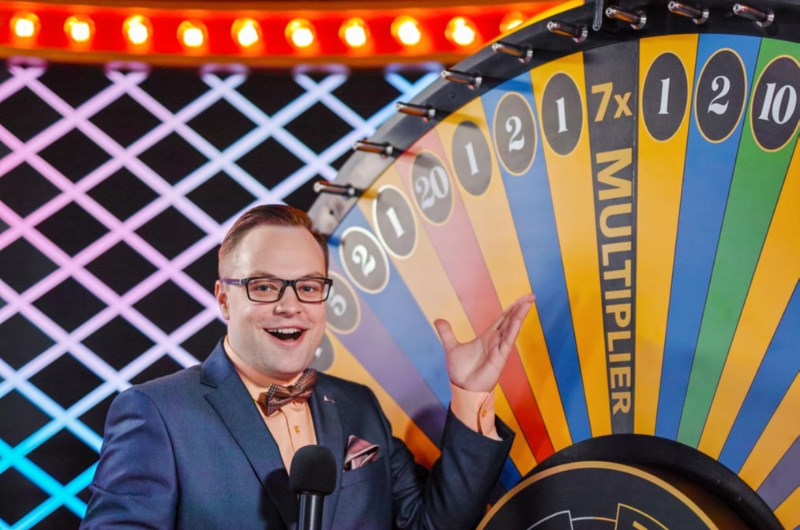 This live casino game has potent payout potential thanks to the existence of the multiplier segments. Especially if you consider that the multipliers actually stack and can multiply numerous times.
There have been reports of £15,000 wins when one of these rare events occurs and someone has won from two multiplier spins in a row. The massive pay potential is what sets this game aside from other live dealer games. And it's also why most Dream Catcher reviews are glowing with praise in the payout section.
Our Verdict
Ever wanted to star in your own game show - but wanted real money prizes? Then you need to try this revolutionary new experience. Easy to learn with stunning fun potential, this is a live casino experience you won't want to miss. And with smartphone and tablet compatibility - you don't have to miss it!