How a young group of poker players almost conned a casino out of £30,000+
Today we look at on one of the biggest poker scandals in recent memory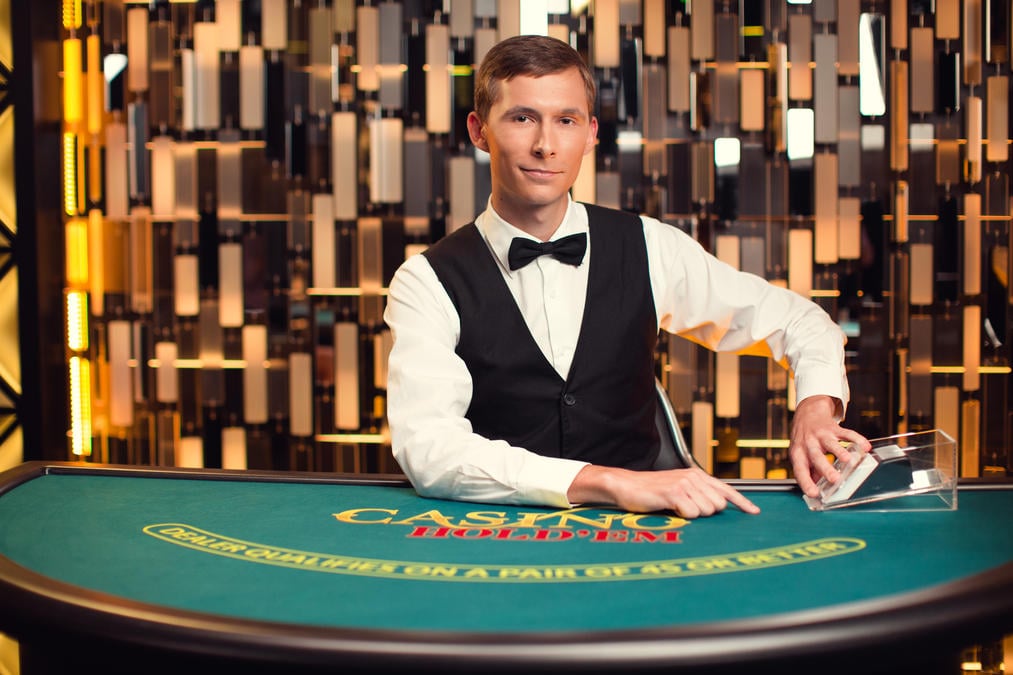 Whilst Phil Ivey's antics at
Crockfords
have made the biggest headlines in recent years when it comes to cheating at the casino, another impressive scam was orchestrated in May 2014 when a gang of Turkish players pulled off a £33,600 swindle of their own.
This incident must have been particularly embarrassing for The Victoria Casino and Grosvenor in general. Owned by the Rank Group, they've got fifty-five sites dotted all over the UK with over 1.7 million members in the UK, and The Victoria is arguably their most important venue as it's the one place in the UK that the world's greatest poker players congregate to outthink, outwit and outbluff one another for millions.
Whilst this goes on upstairs, there's a regular casino with games against the house downstairs and the professionalism seems to permeate from the upper floor downwards with some of London's most adept card players chancing their arm at Blackjack, Punto Banco and – of course –
Three Card Poker
.
Poker without any excessive risk
This game is becoming increasingly popular at
luxury land casinos
, and no longer has the downmarket, street game reputation that it once had. High end casinos were initially not keen to offer the game as it sounded a little too much like Three Card Brag.
With table poker games you're only playing against the house, who have to play according to specific rules. Just as Blackjack dealers are typically forced to draw until 17 and obey various other rules, table poker games work in a similar way - though you do also get to enjoy the concept of comparing ranked poker hands rather than the more simplified scoring systems used in Blackjack.
With card games evolving over centuries in pubs, gambling dens and private members' clubs it's hard to ascribe any particular variant to any one individual, but the Three Card Poker as it's played nowadays in casinos across the world was first – for want of a better word - invented by one Mr Derek Webb in 1994.
Webb wanted to play a game that combined the excitement of poker but stripped out the one major defect he thought the game had, which was that he thought it was too slow. Casino games played against the house, however, do happen at relatively high speed as there's far less to think about. Players need only worry about playing to a strict formula to gain an optimal chance of success – they don't need to second guess what their opponents are thinking or worry about bluffing, double bluffing and recalling every game they've ever played against the same player to try and guess how they'll bet.
Three factors were essential to the success of Three Card Poker: Firstly the rules had to be easy enough to understand; secondly the payouts had to be large enough to attract players, and thirdly the house edge had to be large enough that casino owners would be interested in adopting the game.
A slow start, but Three Card Poker is proving to be a big hit
Webb set up a marketing company – Prime Table Games - to market the game in both the USA and Great Britain, and the then-named British Casino Association suggested that the game be trialled in the US first.
Sales pitches in Reno, Vegas and Atlantic City failed initially, but a Mississippi casino took the game on and it grew to the point where the UK introduced it in 2002.
There are two fundamental aspects to the game:
Firstly you'll need to make a standard bet with the option to pay an ante (it's compulsory at some casinos), and you'll then be dealt a three card hand, as will the dealer. Ante players can fold or continue by placing a bet worth the same as the ante. Hands are then exposed and wagers resolved, though the dealer will only play their hand if it's Queen high or better.
If the dealer doesn't play there's no applicable Play wager and Ante wagers are paid 1 to 1. If the dealer does play, the dealer and player hands are compared and if the player hand loses, both the Ante and Play wagers lose. In the event that the player hand wins both the Ante and Play wagers are paid 1 to 1. If the hands are tied, then no money changes hands on the Ante and Play wagers.
The Pair Plus wager wins with a pair or better and loses if the player has less than a pair. This payoff applies regardless of what cards the dealer has; the Pair Plus bet isn't in competition against the dealer's hand.
The Turkish Scam
So how did a gang of players exploit all this to get a winning haul (albeit not for long) of over £33,000? The answer is actually pretty simple: They distracted the croupier and then swapped cards under the table.
They also attempted to block the view of CCTV cameras while the exchange took place, and – amazingly – thought they would get away with it.
Ergun Yasar, Tarik Nergiz, Murat Kolcak, Ozgur Aytekin and Ali Kuyar all admitted taking part in the scam between 4 April and 2 May 2014.
It is presumed that all five must have possessed an extraordinary ability to engage croupiers in deep conversation, as only three players at a time would work a single table – one in Position One and two in Positions Six and Seven.
Position One would chat to the dealer whilst either Position Six or Seven would try and block the camera and keep a general lookout.
The gang are believed to have made 32 'cheat' moves, with the pair in Positions Six and Seven swapping cards. Once they had a decent hand, the bet would be increased as permitted if an ante bet was made, which meant anyone betting large sums could give themselves a highly significant edge.
All of the five gentlemen were convicted of conspiracy to cheat, making profits of £2,000 and £5,000 over a period of nine separate days, and whilst Judge Anuji Dhir was able to sentence four of them, the fifth – Mr Nergiz – was arrested in Calais for human trafficking and received a 12 month sentence in a French jail for that offence.

Given the magnitude of such a crime and its severity in comparison to cheating in a casino it makes the latter crime seem almost negligible, but there's a huge difference between using information to become an Advantage Player and quite blatantly swapping cards when you think nobody's looking.