Crockfords Casino: History of London's Most Famous Casino
We take a look back at one of London's most famous casinos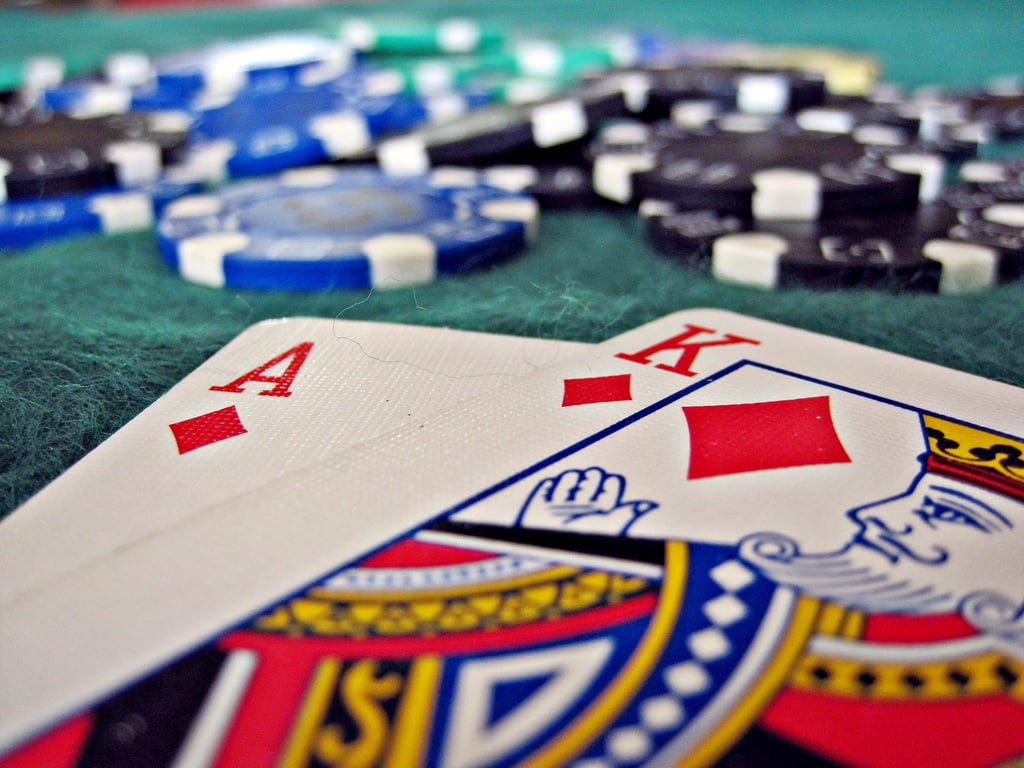 When William Crockford established his casino at 50 St James Place in the ever-fashionable London clubland he probably had no idea his enterprise would still be flourishing in the 21st century under Malaysian ownership - though we think he'd probably approve if he were to visit the club today.
Granted, it no longer stands on its original site - but it's only a stone's throw away across Piccadilly at Curzon Street in the heart of Mayfair and it's still mostly attracting the kind of clientele that Crockford liked to entertain, albeit minus most of the aristocratic element.
There are, however, some crucial operational differences. Back in the day, Crockford liked to cheat his customers.
Heads I win, tails you lose…
For a man coming from a relatively humble background he was an unlikely character to be laying on games for the landed gentry in Regency London, but the son of a fishmonger made good had a huge asset in that he was an expert gambler.
Crockford was an exceptionally bright child and in his teens quickly learned how to profit from gambling, exploiting loopholes that have since been tightened thanks to modern day regulations – but back in the early 1800s there were all sorts of ways to beat the odds from counting cards to conducting barrels of research on sporting events.
He had a near-genius ability to calculate odds despite acquiring virtually no formal education, enabling him to avoid following in his father's footsteps, freeing his time up to make cash in low rent gambling halls known as Silver Hells, boxing rings and racecourses.
Quickly becoming wealthy thanks to his extraordinary abilities, Crockford was able to buy the original premises in St James, employing two of the best architects of the day – Benjamin and Philip Wyatt – who built the most extravagant pleasure palace in town. This didn't happen straight away, though: Anywhere near Pall Mall was not going be cheap, and the kind of edge Crockford was enjoying was not enough to get him the kind of cash he needed – until he met a wealthy society butcher in The Grapes pub (which is sadly no longer around) on St James Street.
The butcher was an arrogant, wealthy fool and Crockford played him at Cribbage – a game where skill and calculation can pay huge dividends. As the big-headed meat merchant started to lose, he went into what's known nowadays by poker players as tilt mode – panicking and becoming aggressively reckless to try and recoup losses – which, needless to say, cost him heavily. Crockford ended up with an additional sum of what today would be worth around £150,000, though it's worth bearing in mind that London property prices have been subject to inflationary pressures for many years that are quite out of keeping with those applicable to other aspects of life like food and clothing.
Tasteful and opulent it may have been, but the goings-on at Crockfords were infamous to say the least. Some things never change, and if you gather together large numbers of young, privileged men, give them enough alcohol and then let them take risks they tend to become pretty foolhardy to say the least, and a number of inheritances were squandered at the tables.
Outcomes were variable but good food was always guaranteed
To help divert attention away from heavy losses, Crockford made some shrewd moves: He hired France's most celebrated chef at a cost of 100 times the salary of the average London cook, and the punters lapped it up. Private members clubs may have had unlimited supplies of brandy and cigars but there was no way they could offer food of the same standard and the club went from strength to strength.
Food and drink were not the only way Crockford separated players from their fortunes, either – some of his other methods were sneaky to say the least: Staff were employed to act as players and make huge, false wins, whilst other staff were paid to spread rumours that the house was losing a fortune every day.
Money was skimmed off in more nefarious ways, too, with dealers taught sleight of hand, and if anyone ever questioned an outcome Crockford had a top-notch legal team to ensure decisions went in his favour.
Crockford targeted his marks with great accuracy: He had an encyclopaedic knowledge of the British aristocracy and how much each member of it was worth, sending private invitations to those he considered worth taking advantage of and leaving no stone unturned in his quest to rip them off.
Incredibly, no-one seemed particularly bothered that this relatively uncouth upstart from a poor part of town was making so much cash from such an ethically-dubious method, though it was a period known for flamboyancy and excess. Four decades of peace following the Napoleonic Wars ensured that wealthy young titled males were not required to go and fight - and they were generally considered to be somewhat bored.
Loaded Dice
Once inside the club, the most popular game was not cards, but Hazard - a dice game that was the forerunner to Craps. It was to this game that two Lords and the stupendously wealthy Edward Hughes Ball Hughes lost £100,000 in a single 24 hour session – which would be worth around £11 million today, and that's what enabled Crockford to guarantee ongoing play for as long as he wished.
The club closed in 1845, and reopened in nearby premises exactly 100 years after it was founded, though in 1928 the emphasis was on bridge, with other games added later. The current Curzon street address puts it right at the heart of fashionable Mayfair, and the interior –whilst nowhere near as lavish as the original – is still a testament to excellent taste with a hushed, low key theme matching the refined ripple of conversation that echoes round the tables.
Genting's ownership put the club in good company – they also own the nearby Palm Beach, Maxims and The Colony Club, though Crockfords is by far and away the best-known and of the four is the one that has to be tried out in preference.
There are four varieties of table game on offer:
American Roulette uses the double zero format found throughout Las Vegas, giving a house edge of 5.40% on outside bets. For non-technical players or anyone seeking the most visually-arresting table game available this is an excellent choice.
Blackjack is a little more demanding technically, but needn't be played optimally to produce a series of wins. It's the most popular casino table game of all time and after a few rounds you'll start to understand why.
Baccarat is the official choice of James Bond. Yes, there's a Roulette strategy named after him and he's never seen playing Baccarat in the films – but read the original novels and you'll discover the truth. Whilst not as visually impressive to look at for the average moviegoer, genuine Baccarat is far more strategic than any other table game with lots of choices required on behalf of the player.
The game, though, has been sanitised to make it much easier for the average casino visitor to enjoy. Technically the version available at nearly all land and online casinos is in fact known as Punto Banco, and if the casino tells you its Baccarat then Punto Banco is what it will almost certainly be. Nonetheless it's the same game at its core, and it's still the game of choice for the extremely wealthy. Some casinos won't offer it because of the periodic huge losses it imposes on them, but there's no such trouble at a casino like Crockfords, given what they've got behind them in the way of resources.
Finally, there's Three Card Poker. If you love hand ranking games then this is the daddy of them all.
Play, eat and drink in private
For those wanting an extra-exclusive experience there are high stakes rooms and two salles privee: The London Room and the Penthouse Suite both have direct access to rooftop smoking areas and will give you all the privacy you could possibly want.
Once you've worked up an appetite it's time to head to the restaurant, where you'll find Middle Eastern, Indian, Modern European and Chinese Dim Sum on offer. This is available from 7:30 pm until 2:30 am, making it an ideal choice for a post-theatre treat if you've been enjoying a particularly lengthy session at the tables.
Baccarat Squeeze is an extraordinary experience at Crockfords: Again, you get to immerse yourself in the luxury and opulence of arguably London's classiest casino thanks to a cleverly-designed studio suite and up to seventeen different camera angles, but the gameplay is special as well:
If you've ever been to Macau and played live Baccarat you'll have probably seen this. When the cards are dealt in Baccarat and bets are made, there's then nothing left to do except reveal the cards to decide whether the result goes to player or banker, or is tied.
It's much more fun, though, to resist the temptation to turn the cards over straight away and amplify the tension instead by squeezing them. This is something of an art form, and though it's purely cosmetic (it doesn't have any impact on the outcome of the game and all bets will have been made before it takes place) it adds so much to proceedings that Crockford's dealers are specifically trained to squeeze.
The aim of a successful squeeze is to gradually reveal the card, giving away clues as to its exact value one step at a time. There's no need to worry about damaging the cards here, as each pack is only used once. Ripping is not permitted but twisting, turning and bending are all on the agenda, and once you've experienced this type of reveal it starts to make sense.
Squeezing takes time and practice, and in a land casino the highest-wagering player traditionally carries out the procedure - but with Crockfords Live their expert hosts will do it and they're all very well-trained.
If this concept seems a little odd, try and imagine The X-Factor or Britain's Got Talent without the interminable pauses during the deselection process and you'll start to understand why Baccarat Squeeze is so enjoyable.
With such a rich heritage, Crockfords is a true casino legend and a shining star of Mayfair.