Top 5 Live Roulette Dealer Games at Mayfair Casino
Immersive, speed or automatic - here are the best live roulette dealer games...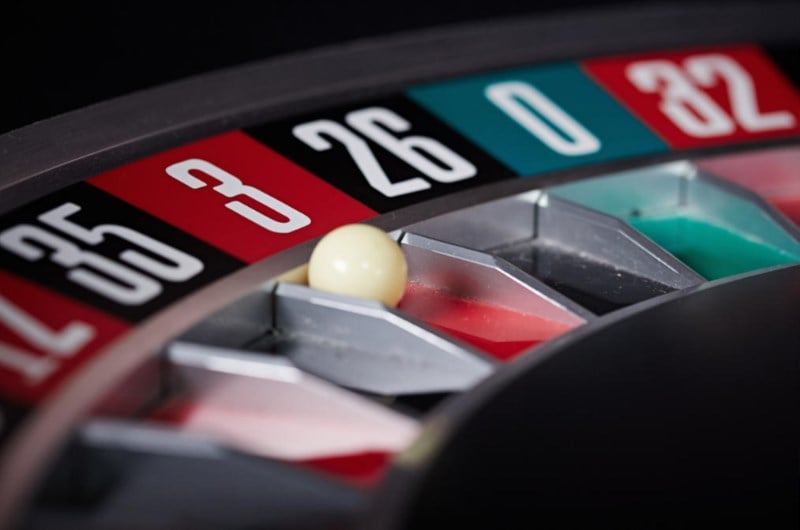 Technology has advanced almost every area of our lives. And that's true for online casino as well. Pull out your smartphone and you can now enjoy live roulette dealer games wherever you like. The days of virtual games are numbered - it's all about that authentic gambling experience.
Why should you consider live roulette games? The biggest advantage is you can actually play with a real dealer as if you were in a real casino. Better yet: you can even chat with them for a more social experience. You also get to curate your perfect roulette experience. Choose your ideal limits, the dealer or even the setting - live casino is an unmissable experience.

Immersive Roulette
Live casino meets Hollywood in
Immersive Roulette
, one of the most refreshing roulette experiences to date. Shot with multiple HD cameras, this is truly a feast for the visual senses. Every spin and bet is captured in glorious detail thanks to the 200 frames per second video. The best part of the game is the final moments of the spin. The slow motion replay is sure to leave you wanting more - and ready for the next game round. Live casino UK games do not get much better than this.
Auto Roulette
We will be honest; live dealer games are not going to be for everyone. Especially the speed bettors, who just want quick game rounds. If you are feeling the need for speed, then consider
Auto Roulette
. This roulette wheel plays itself with a unique air power system requiring no human maintenance. Game round times are reduced by 50% - and human error is nonexistent. Sure, this may not be the most social live roulette dealer experience - but it's unbeatable for betting opportunities.
Double Ball Roulette
Desire a higher risk roulette experience with even bigger rewards?
Double Ball Roulette
provides thrills with every spin thanks to the double ball mechanic. Yes, on every spin the dealer will spin two balls onto the wheel. While this means straight up number bets will produce significantly more rewards - bets will also come with much higher risk. If you're unsure of how the game will play out - then you may want to take advantage of some live casino online free play.
Speed Roulette
Okay, so you want the social roulette experience but also want fast gaming rounds with lots of betting opportunities? Live
Speed Roulette
is the best of both worlds. A custom wheel design significantly speeds up game rounds by up to 50% - but you can still chat and interact with the hosting dealer.
Live VIP Roulette
Luxury, class and comfort -
live VIP Roulette
is ideal if you want a high class playing experience. The studio is themed after a high end casino. Imagine a private style lounge reserved for celebrities - it's the perfect setting for some roulette. At these tables, you will typically find much higher betting limits for more potent betting thrills. If you love the opulence of casinos like the Bellagio but don't want to make the journey across the Atlantic - then this live roulette dealer game is for you.
Honorable Mention: Auto Roulette La Partage
We said this would be a top 5 list - but we can't finish a list of live roulette games and not include the legendary
Auto Roulette La Partage
. This is an automatic roulette game - with a twist: the la partage rule. To summarise, if the ball lands in the green zero pocket and you haven't placed bet on it, then half of your bet will be returned to you. If you adopt a 50/50 betting strategy, then this means your bets just became even safer. And for players looking for more high risk thrills - then you can bet more recklessly.