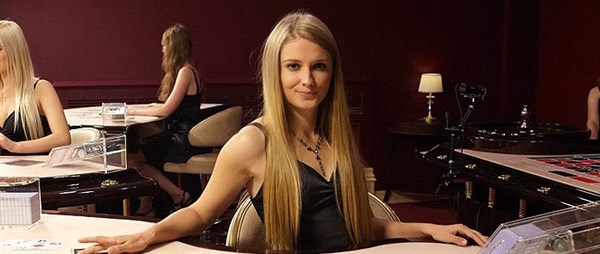 Live Dealer Roulette
Roulette has remained unchanged from its 18th-century origins. There's the betting table, the wheel itself and starry eyed gamblers willing the good grace of Lady Luck.
Live dealer roulette
doesn't change that formula. But it does offer an interactive new way to play. And it's a far more satisfying experience compared to virtual roulette games.
In a live dealer game - you actually get to play with a real dealer. No RNG, no simulated roulette games - this is quite literally the real deal. Its as if you strolled into a real-life casino and took your seat at the best table. This authenticity to a real casino experience is what has made live casino games so popular.
Playing live allows you to chat with the dealer, creating a social gambling session. When you play a virtual game, its a far more solitary experience. Sure, you will be treated to atmospheric sound effects to mimic a casino environment. But it's nothing compared to the real thing.
The live roulette games are filmed from a specialised studio. The set will usually be fashioned after a luxury casino. But there are some exceptions to this rule. Evolution live gaming for example, have put an interesting twist on the live recipe. Their new dual play studios allow an online audience to play with real life punters. Once again, this further authenticates the experience.
Providers like Evolution are always trying to push the bar with their live dealer roulette rooms. In certain cases, you will find that the room has special bets you can place for extra gambling opportunity. One vendor has started to create roulette games with their own in-built slot machines!
But then there are those providers who just want to appreciate the magic of this game.
Evolution's Immersive Roulette
room is the perfect example. Filmed with the latest HD video technology, this roulette room delivers an interactive experience even a real casino would struggle to offer. This camera work all culminates in the final moments of the ball entering the pocket. Captured in delicious slow motion, Immersive Roulette is the role model for all other live dealer games.
At Mayfair Casino, we are proud to offer you licensed and regulated live roulette games. And we want you to experience this timeless game in the best way possible. Here you will find our latest news, views and live dealer roulette strategies to aid your mastery of the little wheel. We also share the latest roulette promotions to get you more bonus and free play.