How to use a live dealer casino bonus
What is the best way to use a live dealer casino bonus? We show you the best tips and tricks...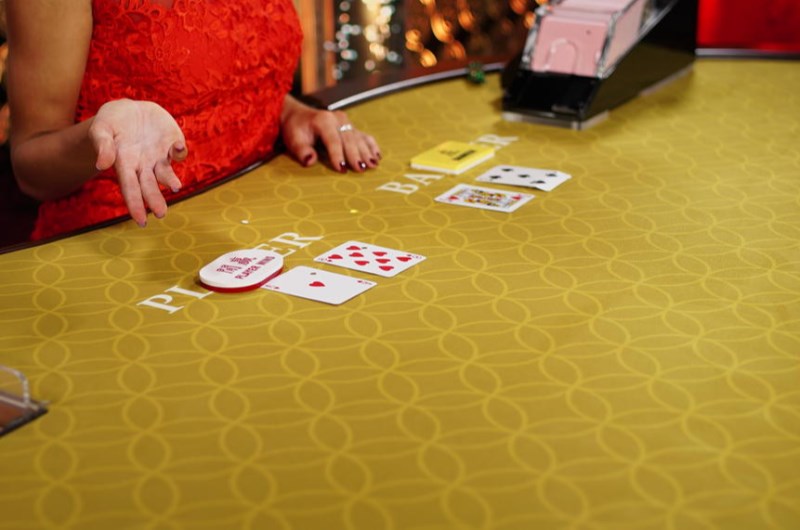 A live dealer casino bonus gives you the opportunity to experience the best part of an online casino. That's right, the live dealer games. But what's so special about this game genre? If you have ever visited a real casino, you will remember the atmosphere and thrill of an authentic casino setting. And this is what
live dealer casino games
aim to emulate.
Most online casinos will offer bonuses exclusively for slots and instant win games. They may also accept bonus wagers on table games, but with profound restrictions. And this is because live table games offer you far more favourable odds. On this page, you will find valuable tips on how to use a live dealer bonus - plus useful applications.
Best Live Casino Bonus Tips
When using our best live casino bonus tips, remember to always check the fine print of the bonus. There could be restrictions to what you can and can't do. And if the terms seem overly restrictive, then it may be time to consider a new online casino. And now for those tips:
#1 Use your bonus to test strategies: Suddenly thought of a brave new roulette playstyle? Yes, you could use your real money to test this strategy, but you may be better off just employing bonus funds. The bonus is more throwaway than your real cash. With smart play that bonus can also become real money, however...
#2 Get real money with your bonus: This of course requires you to meet the wagering requirements. And this depends on the site you are playing at. Some online casinos understand that table players have better odds and will adjust the bonus accordingly. But other sites are too restrictive.
For example, a red/black betting style on a European table would offer you great odds for meeting the wagering. But low-risk bets can sometimes be deemed not in the spirit of the promotion. If low-risk bets are allowed, then you have a much better chance of converting that live dealer casino bonus.
#3 Use your bonus to try out new games:
Contrary to popular belief, there is actually a generous amount of table game choices on offer. And not just the number of rooms either. Live dealer games can include new gameplay elements or offer a unique visual experience. Take
Immersive Roulette
for example; it's a classic game of roulette. But due to the stunning camera work, it's like an all new game.
UK Live Casinos: Which one to pick?
If a bonus is just the by product of looking for new UK live casinos, then you may be wondering what you should be looking out for in a site. One of your primary criteria should be the games selection. You want as much choice as possible;
Evolution
, NetEnt, Extreme Live Gaming - there's no harm having access to more rooms. And a site with lots of partners means you also get access to all the unique live games.
Outside of the games selection, we also recommend checking the live dealer casino bonus promotions. Some online casinos will host live dealer game leaderboards for mega cash prizes. This can add a competitive element and further emulate the real casino experience.
And finally, all the live dealer games should be available via mobile. Live casino software developers are porting their best games to smartphones and tablets. And these devices offer a vastly superior playing experience. And if the site has their own live casino application, then that's even more bonus points.