Slot it like it's hot in the new Microgaming Slots Tournament 🎰
Spin like a pro in our latest slots tournament and get your share of £1,000 in cash bonuses!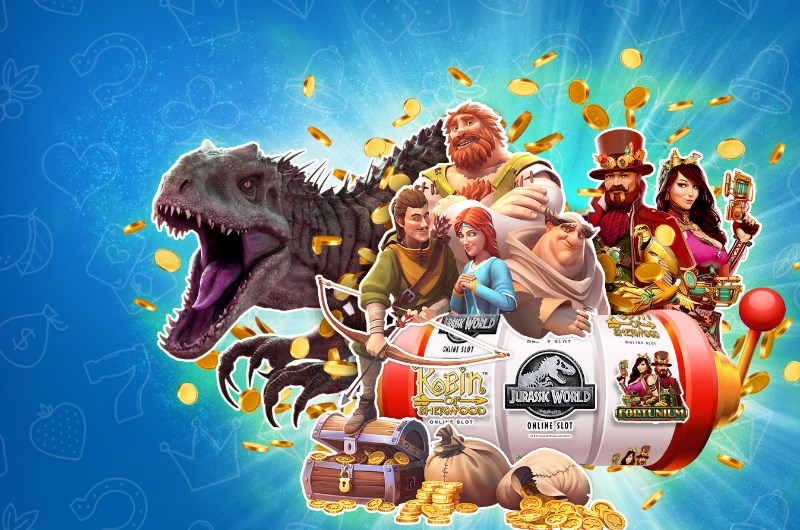 We're kicking off a slots filled summer with a sizzling slots tournament - and there's £1,000 in cash bonuses up for grabs!
After the manic World Cup slots themed leaderboard, we simply had to get another one live - and thanks to Microgaming, we have a stupendous selection of games for you to spin.
There's 50 prizes up for grabs in Mayfair Casino's latest slots competition - with the most competitive first placed spinner taking home the lion's share of £300 in bonuses.
But how exactly does our latest cash stake promotion work? Here are all the details:
Slots Tournament Explained
A slots tournament is a fantastic chance to get competitive with your fellow players and take home some lucrative prizes! Playing a slot machine is normally an isolated activity - but in a slots tourney, it's all about spinning harder than your competition.
Best of all, it's super simple to join in; click on the login button (or join now if you are new) and sign in to your account. Then you need to make a £10 stake on any Microgaming game to be entered into the leaderboard. With our competitive players at Mayfair Casino, £10 alone likely won't get you the biggest prizes.
To collect more points, simply keep staking on your favourite games - every £10 real money wager will rack up 1 point on the slots leaderboard. And that's all there is to it! Keep staking and playing to climb higher and higher on the leaderboard; the best places get the best prizes. But is there anything you can do to earn points faster?
Slots Tournament Strategy
Actually, yes there is! There are a number of tweaks you can make to your gameplay to make the slots speed up and to rack up those crucial points faster. Here's some of our top slots tournament strategy tips; just remember to keep them a secret…
Turbo mode available? Engage: If the slot has a feature that speeds up the reels, then absolutely enable it. In a slots tournament, you are competing with many players who are literally hammering that spin button - but instead of bruising your precious digits, just speed up the game and avoid all the unnecessary animations.
No turbo mode? Try this: If there's no spin faster option available, then you can manually end a spin whilst you are playing a game. Let's say you're playing a slot and have pressed the spin button; tapping the button again in most slots will end the spin - getting you to those all important results faster!
Game lagging? Lower your graphics: While most slot games are well optomised these days - there's still the occasion where the really rich 3D slots will slow your device down. To remedy this, consider lowering your graphics setting - you can usually find this option within the game menu. If the slot is still feeling slow - it may be time to finally upgrade...
And our final piece of advice: have fun! Slots tournaments are one of the most exciting events at Mayfair Casino and a recipe for rapid fire gambling entertainment; so what are you waiting for? Spin that slot like a boss 🎰