10 Roulette Tips that will improve your game
Increase your chances of winning with the latest roulette tips online...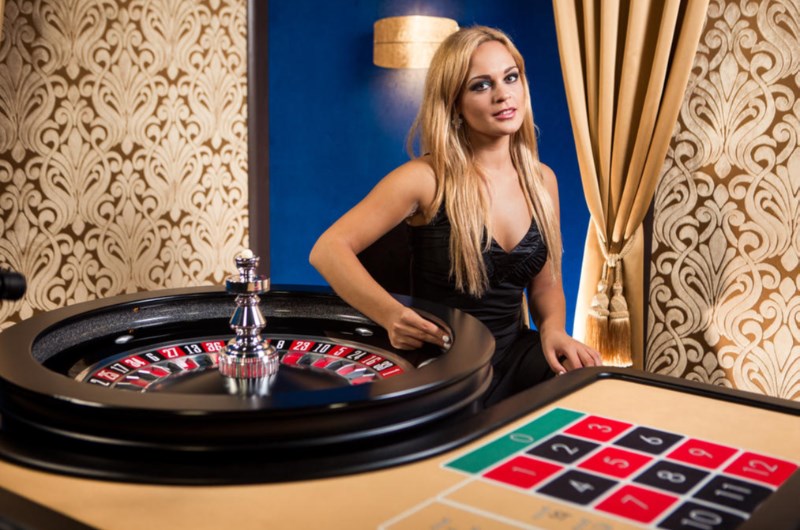 Most players are skeptical about the concept of roulette tips. After all; this is a game of chance and luck. How can you dictate the end result of something with a random outcome? The truth is you can't - but there are some things you can do to improve your chances. If you choose to use these roulette tips online, you can look forward to a better playing experience - and this could lead to more positive outcomes. Best of all; you can use these tips on
live dealer roulette
tables or on virtual games.
#1: American Roulette is not recommended
A popular misconception is that all roulette games are the same. This isn't true. There are in fact two main types of roulette available at casinos: American and European. The difference in the wheels seems relatively small - but it makes a significant impact on the results. On a European Roulette wheel, you will find a single zero pocket. Not only does an American Roulette wheel have the same single zero - but it also has an additional double zero pocket. Why is this bad? Well, that double zero pocket instantly doubles the game's house edge - from 2.7% to a jaw-dropping 5.2%. Our best roulette tip? Avoid American roulette at all costs.
#2: Outside bets are your friend
"Stick to the outside" is a common recommendation when playing roulette. This means betting on small groups of numbers with near 50/50 outcomes (that are usually located in the outer betting area). We are referring to bets like red or black - or odds and evens. Betting on these 50/50 spaces will not produce significant rewards - unlike the far more attractive straight up number bets. But if we were to write a book on roulette tips for beginners, we would advise sticking to this space above all else.
#3: Practice never hurts
Playing
online roulette
isn't all that hard, despite the intimidating look of the game. And many casinos make it easy for you to try this classic casino game for free - albeit in a virtual setting. What you will need to do is find a casino that offers some kind of free play functionality. You will be able to tell if the casino does when you hover over the game. Does an option for free play come up? If so, click the button and enjoy some on the house roulette action. You can get comfortable with the pace of the game, find your own betting style or test strategies (but just be a little cautious).
#4: Use caution when trying strategies
You may have heard about the martingale strategy; it's often proclaimed to be the roulette strategy to win big. But the truth is, it's more like a dangerous game of chicken. Especially if you have limited gaming funds. To summarise the martingale, you double your bet after every loss. And you exclusively bet on the outside. Theoretically, this means you could win everything back that you lost (eventually) plus something extra. However, this is a flawed strategy that doesn't take into account table limits - or the existence of the single zero pocket. The moral of the story? Strategies should be used for fun - and not as a way of life.
#5 Also: be careful of side bets
Some roulette games will offer an additional side bet element. A common complaint of the game is the lack of jackpots or big payouts. And developers try to address these complaints with bonus pockets and other side bet mechanics. But the truth? These are just another way to boost the game's house edge. Stick to vanilla roulette games like
Immersive Roulette
which offers a pure experience.
#6: Withdraw winnings where possible
It's recommended that you keep aside a partition of your balance for more gaming and then withdraw any excess. If the money just accumulates in your balance, you may be tempted to make the kind of bets you see in Hollywood movies. Manage your balance well and you can continue your gaming with peace of mind.
#7: Want extra funds? Try a bonus
Many online casinos offer impressive bonuses for new players to try their games. Best of all, there's even a chance that you can win real money out of it. Sadly, table game bonuses have some of the highest wagering requirements around. But this is due to how "safe" the game is in the first place. If you do choose to claim a roulette bonus, you will want to keep the next online roulette tip firmly in mind...
#8: Always read the fine print
How many times have we been disappointed by something once we have read the terms and conditions? Bonuses work in the same way - you may be offered the most generous bonus ever. But when you drill down into the terms, you may start to see some cracks. Excessive wagering, outrageous withdrawal requirements, limits on bonus conversion - make sure to see if the bonus your claiming has any of these things.
#9: Choose a casino with all the features you want
Not all casinos are the same - and different sites can offer a vastly superior roulette experience. If you want to play
Evolution live dealer roulette
games, then you will want to choose a casino with these types of games. Usually, you will get a gist of what the site offers from their game list. Ideally, you want a casino with a generous mix of live and virtual games from different software providers, giving you a good level of variety.
#10: Have fun
Roulette is a truly amazing game with a rich heritage. Its low house edge, sophisticated gameplay and affinity with luxury has made it a firm player favourite here at
Mayfair Casino
. No matter which roulette game you choose, you are sure to have a great time. For a more social experience, we recommend live casino which lets you play in a real casino environment. If you are new, you may want to play against a computer to start out. Happy betting!