Opening of Oswalds Club Mayfair
Discover a new breed of highly anticipated (and sought after) private member's clubs coming soon to London.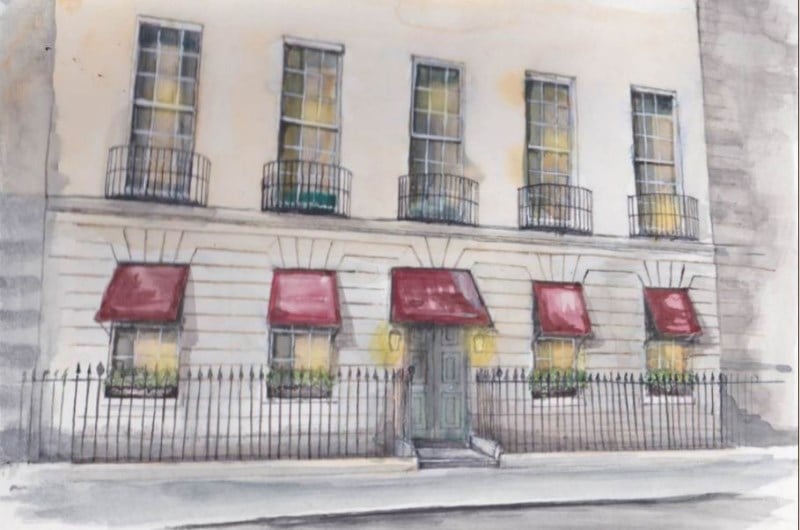 The Hall of Mirrors in the Palace of Versailles is symbolic of the opulence and decadence of the French court of Louis XIV. It is this sumptuous Hall of Mirrors that has inspired Robin Birley's, Oswalds Club Mayfair which is due to open in the first half of 2018. It should be no surprise to those who know him that Birley is opening up a new Private Members Club in Mayfair, it is in his blood. Birley is also the owner of the exclusive, 5 Hertford Street, in Shepherd Market, Mayfair.
His father Mark Birley opened up the iconic club Annabel's in 1963. Annabels has often been voted the best Mayfair Nightclub. In fact Annabel's hosted its farewell party on the 3 March and will move from 44 Berkley Square to just a few stones away, to 46 Berkley Square. This second more modern version of the Mayfair Nightclub will incorporate four floors of restaurants, and bars as well as a cigar club and spa. The fourth floor, attic floor will be available to those who want to work on their laptops. The owner, Richard Caring who bought Annabel's in 2007 has left no expensive spared. There is no doubt with the opening of Oswalds Club Mayfair and the newly renovated Annabel's that those looking for a Mayfair Nightclub to join will be spoilt for choice in the coming months, in this prestigious part of London.
Oswalds Club Mayfair is named after Robin Birley's grandfather, Oswald Birley, the Royal and Society portrait painter. The club will be dedicated to fine wine. Members of Oswalds will be able to cellar their own wine and then pay a minimal amount to cork it in the restaurant or first floor bar. Jancis Robinson, the Financial Times talented palette was called in as a Wine consultant to stock the wine shop in the club. Those not wishing to cellar their own wine can purchase it from here. Birley hopes to distinguish Oswalds from other Private Members Clubs Mayfair with the quality of its wine, and also by the small, rather than astronomical mark up that will be put on some of the best and most exclusive vintages available on the market.
Of course no Mayfair Nightclub would be complete without the sparkle of champagne and he has decided that the house champagne for Oswalds Club Mayfair will be Krug. Oswalds will be ostentatious; he has also taken his inspiration from the Hall of Mirrors in the Amalienburg, a Palace in Germany, close to Munich. He has estimated that the club will cost between 13 to 14 Million pounds. Of course the Rocco, Baroque, Palace style may not be to everyone's taste, but Robin Birleys reputation goes before him and it is certain that the waiting list to become a member will be long. Those looking for a Private Members Club Mayfair to join should not worry; there are other clubs to join in the area such as Morton's and Landsdowne House. It is likely the best Mayfair Clubs, are however destined to be Annabels and Birley's eagerly awaited Oswalds Club Mayfair.