Online Blackjack Play Tips: How to play Blackjack online for fun
We show you exclusive secrets and tactics to instantly improve your online blackjack play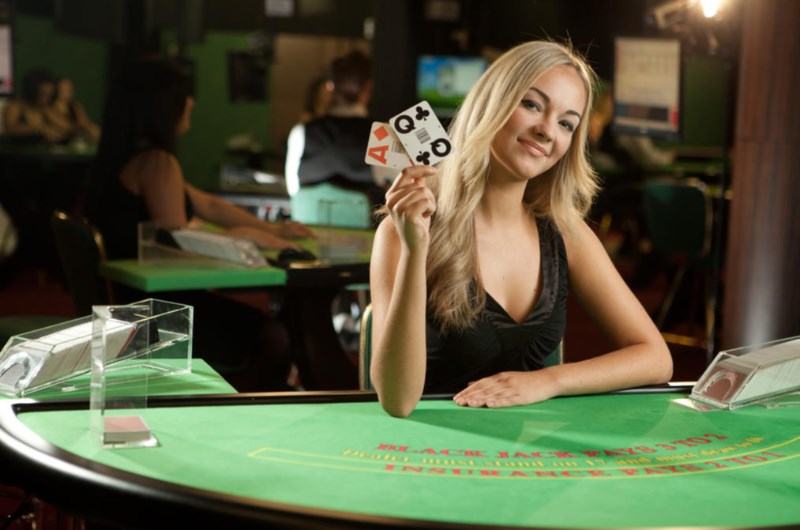 Improving your online blackjack play is surprisingly simple. Just a couple of tweaks to your play style can have a significant impact. A common misconception is that blackjack is a game of luck, with no skill involved. That's not true. Skill in blackjack (and
live dealer blackjack
) is all about experience.
Unlike a video game where you have to practice to get better - the key to success in blackjack is knowing the hands. And more importantly: the optimal betting strategy for that hand.
Online Blackjack For Fun
If you want to improve your game of blackjack, then there are plenty of online resources that can help. Learning first hand is usually the best way to get a feel for the game. Take
online slots
for example. You can, of course, read about the features. But it's a very different experience when you see it first hand.
Luckily for you, there are plenty of casinos out there waiting to give you free blackjack practice. But how? It is all thanks to demo mode games. Most casinos will allow you to try their virtual games free of charge. Hover over the game at your chosen casino and you could be able to enjoy some
online blackjack
.
A word of caution, however: casinos with live dealer games will not offer free play. If you're looking for free online blackjack with other players, then you may have to consider a mobile app or some other kind of social game.
Now that you have a casino where you can practice: what's next? It's time to get a feel for the game and learning how a game of blackjack plays out. Learning how to split, the insurance bet and when to surrender is extremely important knowledge.
And even more important: knowing when you should be splitting, doubling down or hitting.
There's actually a very easy way to improve your online blackjack play. And that's by using a blackjack strategy chart. In these charts, you will find the optimal betting strategies for a game of blackjack that will give you the most optimal results.
It's a wise idea to keep a chart like this handy whenever you are playing a blackjack game. If you were playing live dealer blackjack for example - keeping the chart on one screen would ensure that you always have the best strategy.
Online Blackjack For Money
Online blackjack play with real money is always a nail-biting experience. But with some smart play and some luck, you will start to see why this is one of the most popular casino games of all time. There are two ways you can approach this game when playing with real money. You can either play the game yourself or use the bet behind feature made available on some games.
If you do choose to play for real money yourself, then you are going to want to know the pros and cons of each type of game available:
Virtual Blackjack: In this version of the game, you play against a computer. You don't play with other players but some versions of the game allow you to bet multiple hands. A solitary experience, but good if you are starting out and find live games intimidating.
Live Blackjack: A version of blackjack which is streamed live from a studio. Popular due to the added bonus of getting to play with a real dealer and extra player interaction. Overall, it's a far more interactive experience and what is considered to be the best online blackjack. Also offers bet behinds on some games.
Made popular by
Evolution Live Dealer
games, a bet behind bet gives you the opportunity to bet on strong hands without playing the game yourself. In essence, you are betting on the strength of the other player's hand. And you are backing that it is likely a winner. The good thing about the bet behind feature is that even if the table is full, you can still enjoy the blackjack action.
If you do choose the bet behind route, then keep in mind that optimal betting strategies from a blackjack chart will also apply. Now that you have all of these tips at your disposal, you should be able to succeed in far more blackjack games. Good luck!