How to play roulette and win
How to play roulette and win is one of the most common roulette questions. And we have the answers.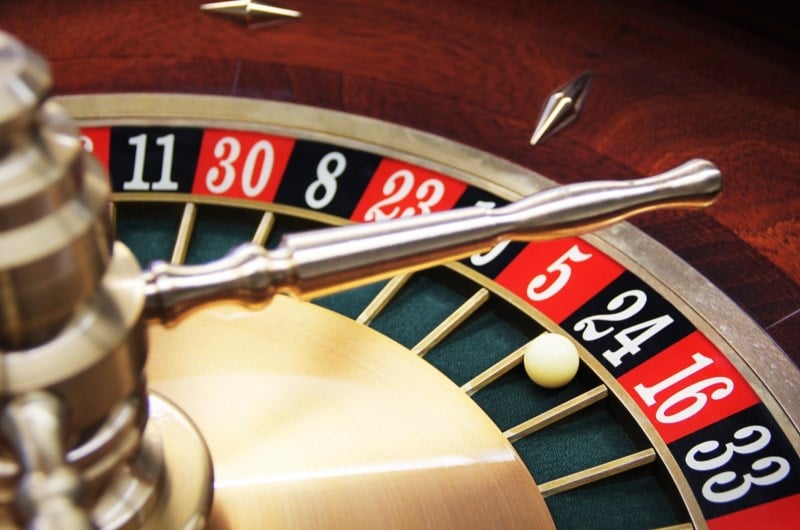 Have you ever thought to yourself what it would be like to have fortune telling abilities? Next week's lottery numbers, the upcoming result of a slot spin - it would certainly be a lucrative skill. You could even learn how to play roulette and win every single time. But in truth: you don't need a fictional ability to master this classic casino game.
Despite what you may read online, there is no 100% guaranteed method to best a game of "little wheel". But there are ways to significantly increase your chances. The following strategies will help you avoid some common mistakes - and teach some little known tricks. Disclaimer: the following article covers both virtual roulette and
live dealer roulette
games too.
The Ultimate Roulette Strategy: Play it safe
There is one major thing you can do to increase your winning chances for every roulette game going forward. And that secret is: ignore the inside betting area completely. Betting on the inside is a mistake. Not because the rewards aren't fantastic. On the contrary, single number bet wins are over 30 times more valuable than a red/black bet.
It's a mistake because you have a much better chance with a red/black bet. To highlight this point, let's take a look at some numbers.
A straight up number bet in a game of American Roulette pays at 35 to 1. But your probability of winning is only 2.63%.

A bet on red in American Roulette pays out only 1 to 1. But your probability of winning increases to 47.37%.

That's an astounding difference in terms of winning probability. It could have been Hollywood that glamorised the inside of the betting table - or editorials in magazines. But with an inside bet, you have a far greater chance of losing. With an outside bet, you have almost 50/50 odds of winning. When you bet on the inside, you are really testing your luck.
The easy answer to the question "how to play roulette and win?". Play the game safe. That is the first golden rule of two. The second golden rule is:
Best Roulette Strategy Ever: Say no to American Roulette
That's right. You actively want to avoid American Roulette wherever you can. European Roulette wheels like the kind you will find in games
Immersive Roulette
give you a far greater chance of winning. But why? It's all to do with the green zero pockets. When roulette was first conceived in the 18th century, the game contained two zero pockets. A single zero pocket - and a double zero pocket.
This kind of roulette became popular in Parisian casinos. But, eventually, it wasn't enough to just offer roulette at your establishment. The casinos needed to find a way to make their games more attractive. That's where two French brothers by the name of Francois and Louis Blanc had a bright idea. To remove the double zero pocket. And this was an easy way to make the game more attractive, as punters now had a better chance of winning.
By removing the double zero pocket - the house edge is halved. This house edge is how much of a statistical advantage a game has over you. And this of course also means how much of an advantage the casino has over you. Ideally, you want to play games with the lowest house edge possible. American Roulette boasts a massive 5.26% house edge. On the other hand, European Roulette only has a 2.70% house edge.
How to play roulette and win is actually pretty simple so far. Outside betting and avoiding American roulette being two golden rules. But we have one more golden rule to help you win more roulette bets...
Roulette Tips to win: Give side bets a hard pass
One of the most common criticisms of online roulette machines (and some
Evolution live dealer games
) is the low payouts on offer. But this is a double-edged sword - because this means side bets. Side bets allow you to place bets on special outcomes. For example, there may be a special bonus pocket where you can activate a bonus round. Or you could bet on a certain combination of number. Regardless of what the side bet is, you should ideally avoid it.
A side bet is yet another way for a casino to amplify a game's house edge. Sure, you may be able to win 1000x your total staked bet, but the game will hold more of a statistical advantage over you.
Roulette Strategies to Win Big: Do they work?
If you have ever browsed around for roulette strategies you may have stumbled across the Martingale system. In theory, this roulette strategy seems rock solid and near unbeatable. How it works: you double up every time you lose until you win again, then return to the original bet. In theory, this means that even if you endure a massive losing streak, you could still end up with your whole stake back. And because you are betting on red or black, you have a near 50/50 chance of a win. So it's a solid strategy all around. But there are several reasons why it doesn't work in practice:
Tables have limits: This is a big one. Casinos became smart to this strategy a long time ago. And they will impose a betting limit on the tables. This means that if you lose to a certain point, you won't be able to bet any higher. And that means you will make a loss.

Budgets aren't unlimited: If you have a small gaming budget, then you won't be able to effectively use the Martingale. A losing streak could extend to multiple rounds, eventually outpricing the value of your bets. If your purse is unlimited, go for it. But if you are playing with a small balance, consider another strategy instead.

Theoretically, the Martingale is full proof. Eventually, you will roll one of the two possible outcomes. But the above two points mean that this foolproof betting system should be approached with caution.
We also have the Paroli betting system to consider - which is less mathematically sound. At the core of this betting system are lady luck and the idea that wins follow wins. An example of a Paroli betting system works like this: a gambler will bet £10 and win. The next bet they make will be £20. If they win after that, the next bet will be £40. While this is a rewarding system, this is inferior to the Martingale for several reasons.
Wins don't always follow wins: While the Martingale is flawed, in theory, it is logical. If the casinos didn't have max betting limits and budgets were unlimited, eventually you would win. But the Paroli works merely on luck and chance. And while online roulette does involve elements of both, there are ways to mitigate the risk.

Once again, this strategy assumes a bottomless budget: If you have the funds available and want to test out strategies, then go ahead. Just remember that these are often money pits that require a significant investment.
Learning how to play roulette and win is actually remarkably simple. You just need to play cautiously. If you can do that, then you may eventually get a foot over on the house. Yes, it's tempting to go all in on 35 to 1 odds. But endurance and self-control are the keys to successful
online roulette
play.