Wild Fury Jackpot slots is a prize hunters paradise
Win a guaranteed jackpot in the Wild Fury Jackpots free spins bonus.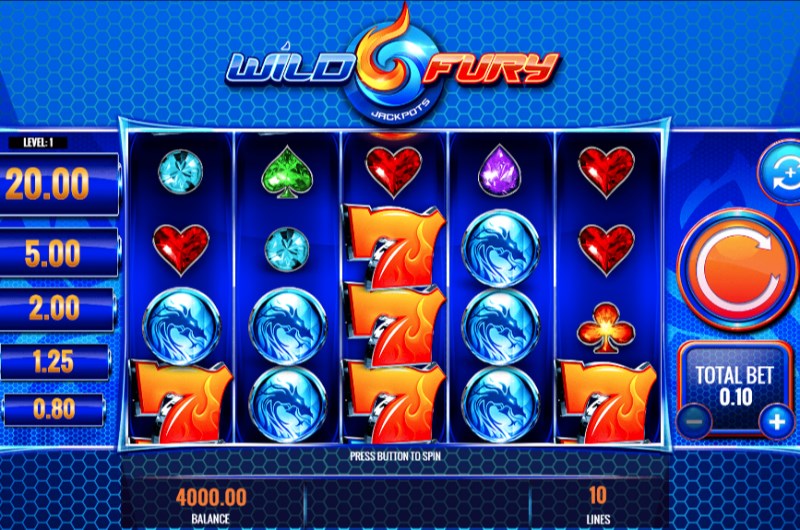 Wild Fury Jackpots slots is a game where you can win a guaranteed jackpot during free spins.
Yes, as unbelievable as this sounds - activate the free spins and you will take home one of the five jackpot prizes. Better still: you can increase the value of these prizes for even more stunning wins.
A guaranteed jackpot is impressive by itself. But then you also have to factor in the stacked wilds, the level up mechanic in free games and the 10,000x max win. On the surface, this new IGT slot looks incredible.
How to play Wild Fury Jackpot slots
The 10 paylines in Wild Fury Jackpots are fixed - so you can't change the amount of lines in play. But you can change the bet level to match your budget. Simply add or subtract your bet till you find the perfect staking level.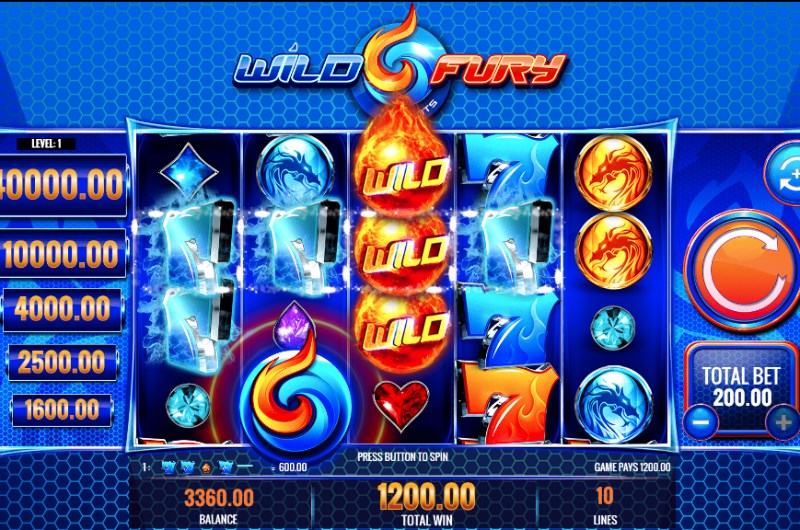 Once you are ready, press the spin button to begin. A quick look in the options menu reveals that there isn't a great deal of customisation available. You can turn the audio on or off - but there are no additional options for fast play.
If you prefer a hands off approach, then you will appreciate the autoplay option found just above the play button. You can set this to play for a maximum of 50 spins. There are no advanced stopping options, but the autoplay will cease if a bonus or jackpot is awarded.
Wild Fury Jackpot Slots Bonus Features
You will want to get into the free spins as quick as possible. So you will need to land three or more of the free spin scatter symbols. After which, you will have to play a bonus wheel mini-game to determine your free spin reward.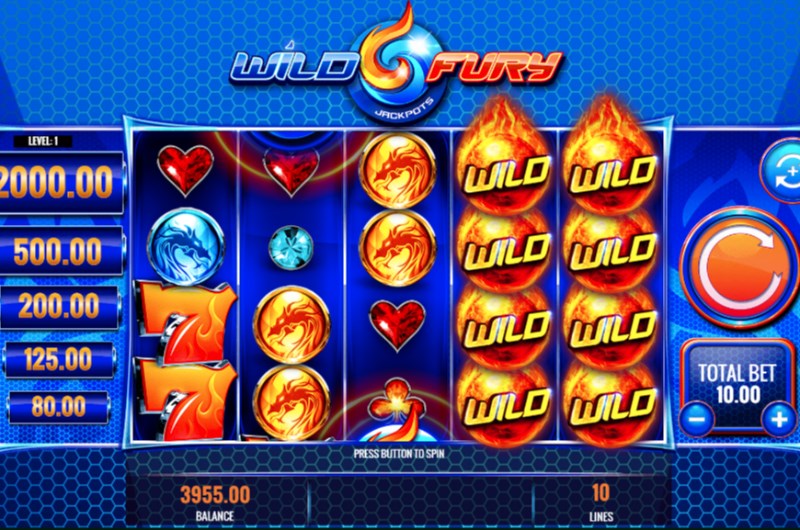 During the bonus - you will need to collect stacks of wild symbols; the more you collect, the bigger your eventual prize will be. There's also a way to increase the size of the starting jackpots - by landing even more level up symbols.
And finally, you have the chance to trigger even more bonus spins thanks to the +1 symbol. Any time this symbol falls on to the reels, you can look forward to an extra spin. This gives you more opportunities to build up your jackpot level.
Wild Fury Jackpot slots takes all of the fun bits about online slots - and combines them into one engaging package. This game has it all: stacks of wilds, huge prizes and lucrative free spins. Head over to the Mayfair Casino lobby today and prepare yourself for the wildest of jackpot times...