Stake your way to £5,000 cash in our Microgaming Slots Tournament
50 of our best spinners will get a piece of the prize pot.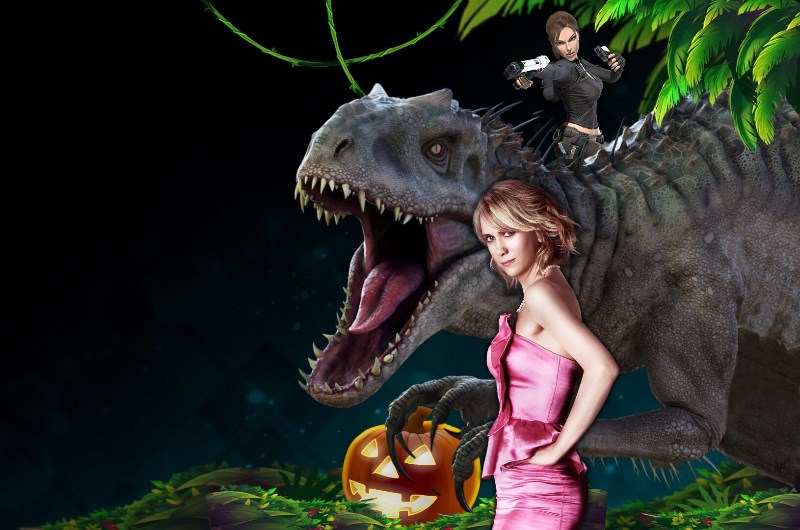 Let's be honest: we all love a good slots tournament. Especially when there's £5,000 in prizes up for grabs.
And we're giving 50 players a chance to win real money in our Microgaming cash stake tournament. The rules are simple, the prizes huge - and there's plenty of fun to be had.
Ready for a reel battle? You only need to follow a few simple steps to join in:
Microgaming Slots Tournament: How to join
As with all of our online slots tournaments, you only need to do a couple of things to start ranking on the leaderboard. Just stick to our step by step guide and you will be gunning for 1st place in no time.
Click here to visit Mayfair Casino
Login or create a brand new account (takes 30 seconds)
Start playing Jurassic World Slots, Bridesmaids, Tome Raider or Halloween slots
Simple right? Bagging the points is pretty easy too. Every £10 you wager on any of these four games will earn you a point. And the winners of the slots tournaments will be determined by who has the most points.
The top 50 staking players will be in for a shot for a prize! Speaking of prizes, here's what you can win: 1st- £1000, 2nd- £700, 3rd- £500, 4th-£400, 5th- £300, 6-7th- £200, 8-13th £100, 14-25th- £50, 26-50th -£20
If you secure one of the top places... congratulations! We will be crediting your prize on the 26th of February. Make sure to keep an eye on your emails for a notification.
How to win a slots tournament
Ever wondered how to win a slots tournament? Truth be told, it's actually pretty easy - as long as you have the right tactics. The key to winning one of these competitions is to optimise your spinning speed.
Yes, it's a weird thing to say. But if you spin faster, you will rack up more points than the competition in a shorter space of time. And there are many different ways you can turbocharge the reels. Here are some ideas to get you started.
Use the quick spin feature: If you check the slots menu or settings, you may find an option to enable a special mode called quick spin. This is also known as turbo spin in some games. In short, this drastically reduces the spin time by cutting out the flashy animations of a spin.
Press the spin button twice: A faster (but more manual way) is to press the spin button quickly after tapping it. This will once again activate a much faster spin, skipping straight to the game round result.
Keep making progress on mobile: Just because you are away from your desk doesn't mean you can't make progress. Get your phone out and put in a few spins. There are cash prizes to nab after all...
Most important of all: just have fun. It's a rare treat to play and compete with fellow gamblers after all. So what are you waiting for? Pick your favourite slot and reach the top!
This promotion is only available to valid account holders aged 18 or over.
This promotion will be active between 00:01 21/02/2018 and 23:59 25/02/2018.
BST is the equivalent of ACST -9.30hrs, CET -1hr, PTZ + 8hrs
To be eligible for the promotion, players must stake on Jurassic World, Bridesmaids, Tomb Raider, Halloween slot games within the promotional period
Only play for real (cash) stakes will contribute to the final results at the end of the promotional period
The highest staking top 50 (Cash) players during the promotional period will win a share of £5000
Prizes range from £20 to £1,000 in Cash funds, according to the leaderboard. Non-GBP players will receive the equivalent prize in their chosen account currency.
The total bonus value of the promotion is £5000
Every £10 wagered on Jurassic World, Bridesmaids, Tomb Raider, Halloween slot games during the promotional period will reward you with one point on the leaderboard.